Unleash the Gates: How to Redeem my WINK+ Points?
To redeem your WINK+ points for SimplyGo Travel Rebates, please follow the steps below:
Step 1: Open your WINK+ app and tap on 'OTHER CAMPAIGNS' > 'WINK+ TREATS CAMPAIGNS'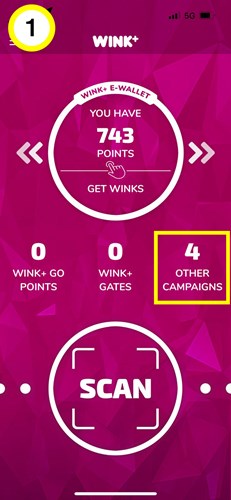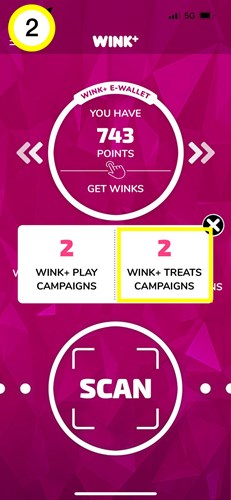 Step 2: Tap the banner then copy and paste the unique code from your TL SimplyGo app inbox; and tap 'Submit'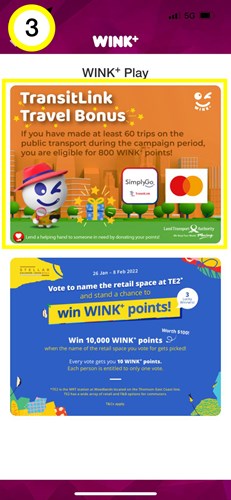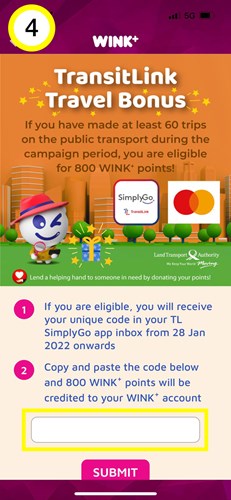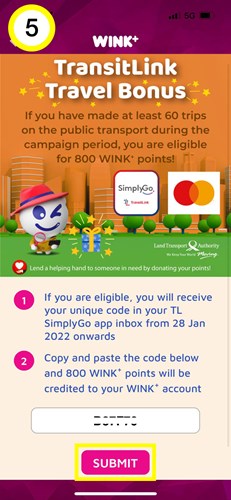 Step 3: Tap 'Yes' and then 'OK' to receive your 800 Travel Bonus WINK+ points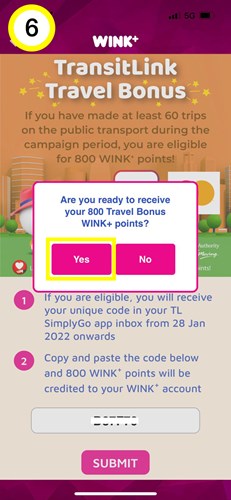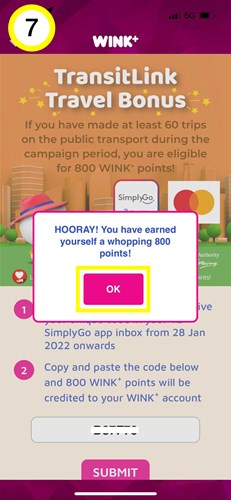 After which you can choose to convert your WINK+ points to eVoucher
Step 4: To do so, tap the 'CONVERT TO EVOUCHER' button and enter the number of WINKS to convert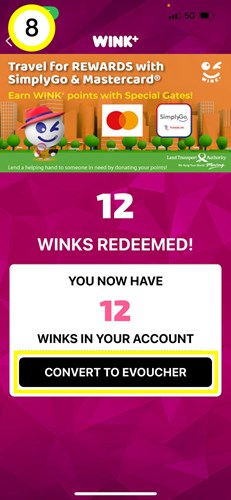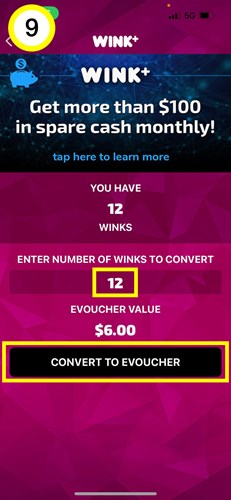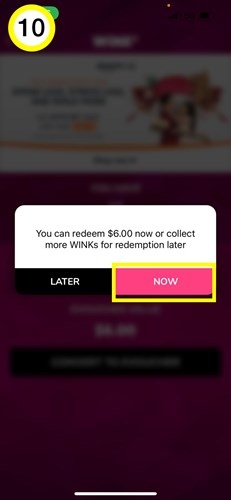 Step 5: Tap 'USE WITH ONLINE PARTNERS' followed by the 'PROCEED TO REDEEM' button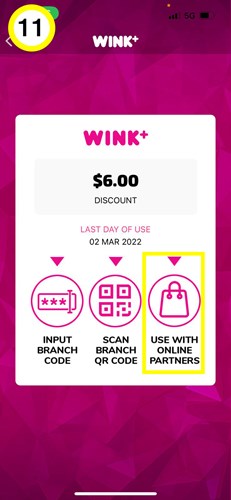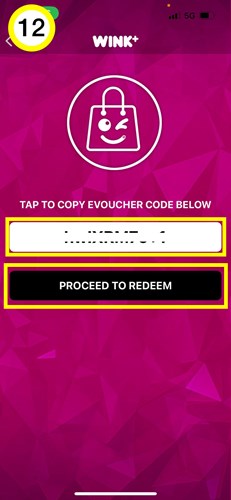 You can choose to either donate your points to charity or redeem for travel rebates. To redeem for travel rebates, tap the top banner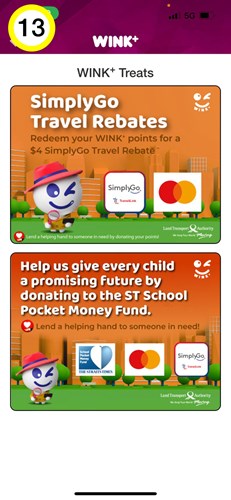 Step 6: Scroll down to the redemption code below and tap 'GET SIMPLYGO TRAVEL REBATES CODE' to complete the process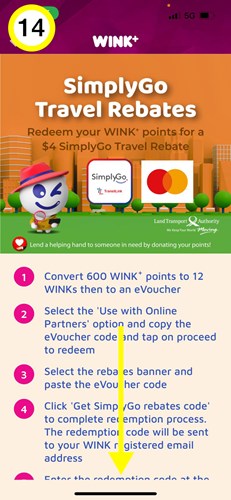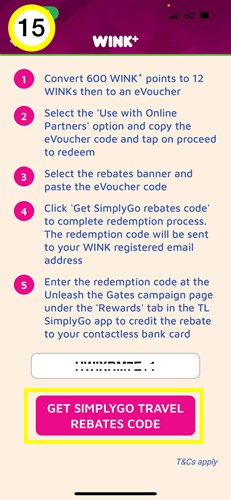 Step 7: Tap 'Yes' then 'OK' and check your email for the unique code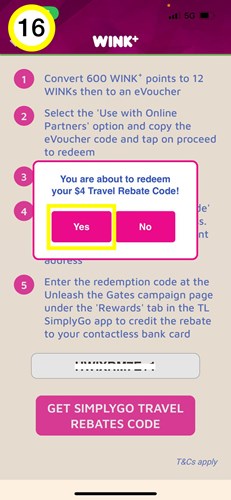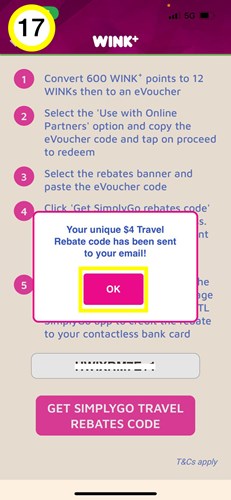 Once you have received your unique Rebate code, open your TL SimplyGo app
Step 1: Tap on the 'Rewards' tab followed by the 'Unleash the Gates' campaign banner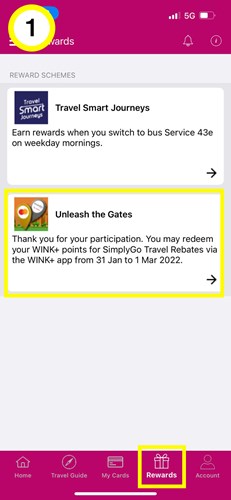 Step 2: Then tap 'Redeem Rewards'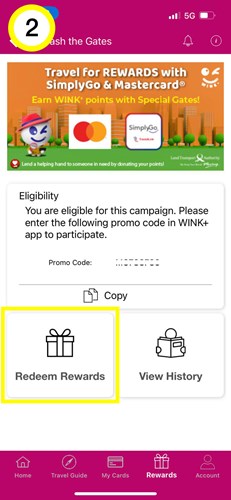 Step 3: Paste the unique Rebate code under the 'Redemption Code' field, select the bank card via the dropdown list and tap 'Redeem'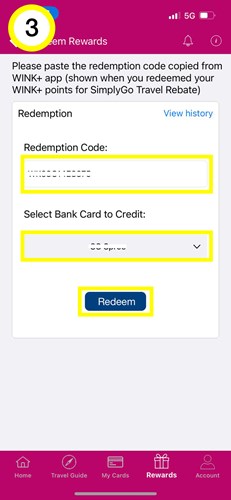 Step 4: Confirm the selected card and tap 'Redeem'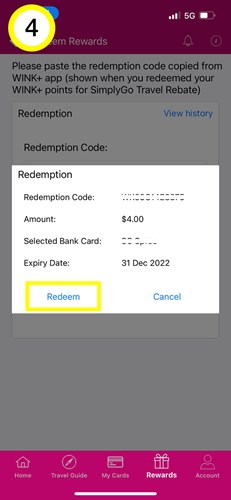 Viola! Your redemption is successful when you see the message below.
[Do note that the rebate will be credited to your bank card, subject to the processing time of your bank card issuer.]