Workfare Transport Concession Card
The Workfare Transport Concession (WTC) Card enables Workfare Income Supplement recipients below 60 years old to enjoy up to 25% off adult fares.
Replacement of Expiring WTC Card: Click HERE to find out more.

Existing WTC Card holders whose concession eligibility has expired will not be receiving a replacement WTC Card. If you start receiving Workfare Income Supplement payments again, you may re-apply for a WTC Card at no cost.

For more information, please call our hotline at 1800-2255 663.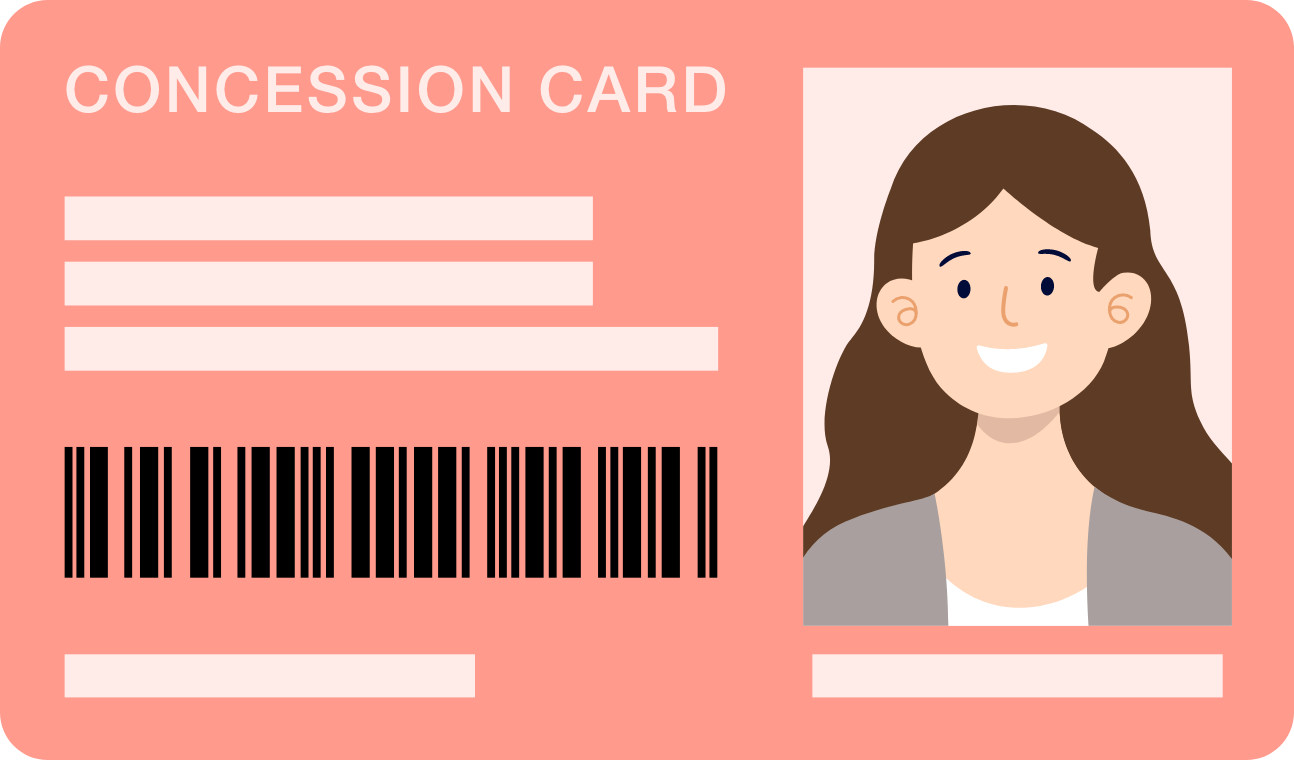 Eligibility Criteria
You must be a Singapore citizen who is between 30 and 60 years old and receiving Workfare Income Supplement (WIS) payments.
Please check the eligibility criteria for the WIS scheme here.
All the WIS criteria must be met in order to qualify for the WTC Card.
TIP: If you are a WIS recipient who is 60 years old and above, or turning 60 years old in one month's time, please apply for the PAssion Silver Concession Card as it provides better concession benefits.
Note:
If you fulfill the above criteria and are currently holding one of the following concession card types, you can apply to convert to a WTC Card:
How to Apply
Apply for the WTC Card via the following channels:
Documents required:
1 x colour, passport-sized photograph*
*The photograph must:
- Be taken within the last three months
- Have a white background
- Show the full face from the top of the head to the chin
- Have neatly combed or tied up hair
Application Fee:
Free
Processing Time:
Your card will be mailed to you between two and four weeks upon TransitLink receiving your application.
Card Activation:
Please bring your original NRIC/passport to any SimplyGo Ticket Office and make a minimum top-up of $5 to activate the card for use on public transport.
Monthly Concession Pass
In addition to concessionary fares, WTC Card holders can purchase the $128 Monthly Concession Pass (MCP) for one month of unlimited travel on basic bus and train services.
With effect from 23 December 2023, card holders may purchase the newly introduced MCP at $96.
MCPs can be purchased from any SimplyGo Ticketing Service Centre, Ticket Office, SimplyGo Kiosk, Assisted Service Kiosk or via the SimplyGo Portal and SimplyGo app.
Note:
Concession cards have to be activated and valid before the purchase of concession passes.

Only ONE valid concession pass can be used on an individual concession card at any one time.

The concession pass can be activated up to seven days in advance of your intended travel start date. The validity period of the concession pass cannot overlap with that of the previously purchased concession pass, and commences from the beginning of bus/train operating hours on the activated concession pass's start date.

Unused concession pass or any part thereof is non-refundable.

You will still enjoy concessionary fares with your concession card even if you do not purchase a concession pass if the concession validity period is valid.

Adult fares will be deducted from the WTC Card if the concession validity period has lapsed.

The concession pass cannot be used on Express and Premium Bus Services like Chinatown Direct Bus Services, Nite Owl bus services, NightRider services and City Direct Services. For more information on basic and premium bus services, please visit the SBS Transit, SMRT, Tower Transit, Go-Ahead Singapore website.
Card Validity Period
The WTC Card concession validity is for one year from when you receive your Workfare Income Supplement (WIS) payout, or until four months after your 60th birthday, whichever is earlier. The card itself has a validity of seven years. Expired WTC Cards can be replaced for free, subject to eligibility.
If you drop out of the WIS scheme subsequently, you will continue to enjoy concessionary benefits for one year from the date of your last WIS payment. After that, adult fares will apply if you continue to use the WTC Card for travel, unless you start receiving WIS payments again.
You are advised to keep your WTC card (provided it is still valid) after the concession validity expires, as you may re-qualify for the WTC Scheme subsequently. This will save you the hassle of reapplying for the concession card.
---
Extension of Concession Validity Period
Renewal of the workfare transport concessions will depend on whether you continue to receive WIS payments before your concession card expires.
To effect the extension of your concession validity period, please tap your card at any ticketing machine (i.e. SimplyGo Kiosk, Assisted Service Kiosk, Top-Up Machine). Your new concession validity period will commence from your last WIS payment date.
Card Return/Refund
You can return your WTC Card at any SimplyGo Ticket Office.
For a refund of any remaining travel value, please produce your original NRIC/passport. The card will be retained for processing.
Any person collecting the refund on your behalf will have to present his/her own original NRIC/passport in addition to the above-mentioned items.
FAQ